Welcome to the FUTURE of HYPNOSIS
PROFESSIONAL HYPNOTHERAPY SESSIONS – ANYWHERE IN THE WORLD
SKYPE HYPNOSIS SESSIONS
EFFECTIVE AS IN-PERSON HYPNOTHERAPY SESSIONS – PLUS MORE CONVENIENT AND AFFORDABLE
Now YOU can enjoy all the benefits of a professional clinical hypnotherapist in the privacy and comfort of your own home, office, or hotel – wherever you're comfortable.
That's right!
Wherever you are in the world – the USA, Canada, Germany, United Kingdom, India, Sweden, Spain, Australia, New Zealand, Japan, Finland, or elsewhere.
Whether you're sitting at the office, home, or traveling (hotel or car).
Within a matter of minutes, you get a certified clinical hypnotist virtually right in front of you – and a customized, private hypnotherapy session to meet your unique needs.
100% convenient, private, and confidential.
PROFESSIONAL CLINICAL HYPNOTHERAPIST SINCE 2007 – FULLY QUALIFIED
Originally practicing in Melbourne, Australia, I've been a clinical hypnotherapist and cognitive success coach for many years now.
My experience and observations have enabled me to provide men and women with effective guidance to overcome pretty much any life problem – in person or via Skype.
I successfully conducted over 12,000 individual sessions with over 4,000 clients.
You'll enjoy 100% of the benefits as we sit virtually face-to-face and engage in a one-on-one, private, and personal session.
My voice will smoothly stream across the Internet, via Skype, straight into your ears. You'll experience the full effects of my words and voice, just like we're meeting in person.
You see? Where you are doesn't matter!
Skype allows me to bring all the hypnosis benefits right to your door.
THE SKYPE HYPNOSIS ADVANTAGE
Because of Skype, I'm now able to help so many more people who live hundreds or even thousands of kilometres away.
Many of my clients travel often for business or work. Some own multiple residences. So, by providing convenient Skype sessions, I'm now able to accommodate the busy schedules of more people – whether they're within Australia, the UK or North America.
Skype allows you to be hypnotised in the privacy and comfort of your own home – while relaxing in your favorite recliner or chair, wearing the clothing that makes you most comfortable.
What's really important is Skype hypnosis sessions give you complete one-on-one attention and first-rate interaction, just like in-person sessions.
SCHEDULE A PERSONAL HYPNOSIS PHONE SESSION (tele-session)
Upon receiving hypnosis over the phone, you're conscious, awake and you're listening to everything that's being said. You don't need to be in the same room as the person giving the hypnotherapy sessions. It's only the verbal communication that creates a state of hypnosis, even over a phone call.
In my phone hypnosis sessions (tele-sessions), I'll spend some time discussing with the client about what they would like to change and achieve. Then we'll conduct phone hypnosis for about 30 minutes. The results of the phone hypnotherapy sessions will be just as successful (if not more than) as having a hypnosis session in person.
The advantage is that you get the benefits of hypnotherapy from the comfort of your home, where you can feel safe and secure. Moreover, some people feel more comfortable with hypnosis over the phone discussing about their challenges instead of talking about them face-to-face.
The benefits are a profound recreation of a deep sense of well-being. All while putting the amazing power of your unconscious mind to work in creating greater health long-lasting happiness and genuine success.
TAKE A MOMENT AND IMAGINE…
THE CONVENIENCE OF NOT HAVING TO DRIVE, TRAVEL, OR COMMUTE to and from a therapist's office (clients with disabilities, agoraphobia, or driving fears love this option). Save yourself the cost and time of commuting.
TOTAL PRIVACY AND THE COMFORT of experiencing hypnosis in your office, home, or hotel.
EFFECTIVE HYPNOSIS from any location or country with Internet.
MORE AFFORDABLE HYPNOSIS than an in-person visit or session.
DEEPER, WIDER HYPNOTIC TRANCES as a result of feeling safer and more secure in the environment of your choice.
EASILY BOOKING YOUR SKYPE HYPNOSIS SESSION as you would any appointment. Plus, you get more flexibility in scheduling Skype sessions compared to in-person sessions.
A GREATER SENSE OF ANONYMITY in private, confidential sessions.
WHAT PEOPLE ARE SAYING ABOUT SKYPE HYPNOSIS
Thousands of men and women around the world have experienced real results from Skype hypnosis sessions with me. Here's what they have to say…
Tara McCarthy
"I had previously seen Marco face-to-face many years ago when he lived in Melbourne. I found his practice, professionalism, and knowledge excellent, and had great success in quitting smoking. I had a personal issue that arose and did return to smoking a few years later. But I knew that when I was ready to quit, I would connect with Marco to help me… again.
That was 65 days ago, and I'm so happy to say I'm still a non-smoker! I've saved over $900 already and am feeling great. I have not put on any weight and have gained so much of my old motivation to attend my gym – and even started running again.
Marco offers a brilliant personalized service, and he really took the time to understand what my drivers were for smoking and also for giving up. The session over Skype was just as successful as face-to-face, and I had no problem in being hypnotized through this digital channel.
There are also some excellent tools that Marco provides for 'after care,' and these are invaluable to the overall long-term success. I would recommend following his instructions 100% to get the most benefit.
I've already recommended Marco to many of my friends who smoke, and hope that they'll take the opportunity to move forward smoke-free, and live a healthier and happier life.
If you're even thinking about giving up smoking or battling with other issues, then I highly recommend a conversation with Marco to see how he can assist you.
Wishing everyone luck! "
Dean Weaver
"I've used Marco for three sessions for weight loss via Skype. I was a little apprehensive to use Skype for this type of treatment, but it worked. I'm not eating as many sweets now and lost 4.5 KG without really trying, definitely no exercise. I'll be going back to Marco soon for some other sessions relating to something else I want to conquer and get control over, and believe he'll be able to deliver. I would recommend him to anyone who wants to get some control."
Michael Faneco
"When I was considering starting the Skype coaching program with Marco, I was a little uncertain how it could work – given Marco is in another country. However, the three sessions I've had so far have exceeded my expectations. Marco is a kind and directive coach who was able to assist me to work through my barriers of dealing with stress. Marco's sessions are well worth the investment to achieve a better life. Thanks Marco!"
Anitha Vasudevan
"I had been having anxiety issues for a while, which in turn were causing me pain across my spine as well. I had only read about people having great results after hypnotherapy, and never knew anyone personally who had gone into these alternative forms of therapy. I just listened to my inner voice and went for it. 
I chose Marco because I had seen so many great reviews. Like everyone, I too was apprehensive about having sessions on Skype. During our first conversation itself, I felt connected and at ease. After the session was over, I felt at peace. The anxiety was gone.
I went on to do two more sessions, and at the end of them, my body pain had considerably reduced! Now it's been four weeks and I have not had a single instance of anxiety. It's simply amazing! I went on to recommend Marco to my husband for his confidence issues. He went through the session and came out with remarkable results, which included getting a job in a very reputable company.
Marco indeed has a true gift, and if you're considering hypnotherapy, you should give Marco a go!"
Joshua Smith
"Marco has been an amazing help to me through addiction and dark times. I was initially apprehensive about using Skype, as I'd never been to a hypnotherapist before, but Marco's holistic approach to eroding addictive habits eliminated any fears I had. Marco took great care in gaining an understanding of the root cause of my problems through constant contact, questionnaires, and reassuring messaging. Three sessions down, and I feel super confident in overcoming my problems. Even if I slip up, I know Marco is always there to help bring me back on track. Thanks, Marco."
COMMON CONCERNS AND QUESTIONS
IS SKYPE HYPNOSIS REALLY POSSIBLE… DOES IT WORK?
Yes, Skype hypnosis is possible, and it does work.
I treat a lot of clients via Skype. When a hypnotherapist has a session with someone in person, he or she shouldn't touch the client unless it's an agreed therapeutic benefit – which is rarely the case. For that reason, the hypnotherapist being present in person makes little difference in terms of results. Skype hypnosis delivers the same benefits.
Experience, qualifications, competence, and ethics of your chosen therapist are what really matter. So, once you're in the hands of a therapist such as myself, all you have to do is relax and enjoy your session.
WHAT IS SKYPE?
Skype is a leading instant messaging app, owned by Microsoft, that allows you to experience text, voice, and video chat services.
More than 660 million users worldwide enjoy Skype because it's easy to use, effective, and free. Additionally, Skype protects you and your activity by encrypting your video, voice, and text messages.
IF I DON'T HAVE AN ACCOUNT, HOW DO I GET STARTED WITH SKYPE?
No worries. Skype is free, simple to set up, and easy to get started.
 Download Skype

to your chosen device.
It couldn't be easier.
IS HYPNOSIS VIA SKYPE SAFE?
Yes, Skype hypnosis is absolutely safe.
Remember, hypnosis is a natural collaborative process that's induced and sustained by the human voice, thus leaving you in control. During our sessions, you're in control and won't be unconscious at any time. Plus, you'll be aware of everything happening around you.
HOW DOES SKYPE HYPNOSIS WORK?
Skype hypnosis is quite simple.
Essentially, all you need is a stable Internet connection, a computer (or other Skype compatible device such as an android phone, iPhone, Tablet PC, etc.), and preferably earbuds or headphones. My voice streams across the Internet, via Skype, through your earbuds (headphones or even speaker phone) right into your ears. You'll experience the complete effect of my words, voice, and the hypnosis session as if you were in my office.
My voice is all you need for me to help you relax, close your eyes, and enter into a trance. My words and tone of voice will help you "switch off" so I can bypass your critical conscious mind and get at the unconscious. And doing this via Skype is just as easy and effective as doing it face-to-face.
WHAT HAPPENS IF I EXPERIENCE A 'DROPPED CALL' DURING MY SKYPE OR PHONE SESSION?
No problem.
I will simply call you back on Skype or directly to your mobile. And rest assured, I'll do everything possible to re-establish our session and connection in the event of a dropped call.
I've conducted hundreds of sessions, and dropped calls are a rare occurrence. In the unlikely event our Skype connection can't be re-established, your session will be honored at a convenient mutually agreed future date. However, hypnosis session fees will not be refunded due to dropped calls.
WHY MY SKYPE HYPNOSIS SESSIONS WORK SO WELL
Skype sessions give you the freedom to work with a world-class hypnotherapist of your choice.           
It makes absolutely no difference when you're in another room (across town or in a different country) — the instance you close your eyes close, you'll experience the same high-quality hypnosis session as if you were in the same room with me. Because we will share that room together, from the comfort created inside your mind.
You only need a private space and a bit of quiet time, free from interruptions.
In fact, I often hypnotize people via Skype while they're at home, work, or in a hotel room. Skype hypnosis sessions work well with your lifestyle, providing you with plenty of flexibility – even if you travel a lot or are a professional pressed for time.
DEEPER HYPNOSIS
Skype hypnosis also works extremely well because many clients feel more comfortable and safe in their own environment. Plus, there's no need for you to travel to me, thereby eliminating the potential of a stressful journey, commute, or traffic jams – all of which might cause you to be late or further stress about being late for an in-person session.
Skype sessions eliminate all of this, leaving you in a more relaxed state as your session begins. All of this helps and allows you to go into a deeper hypnotic trance for a more effective session.
HOT SPOTS
Another reason Skype hypnosis works so well is due to what I call "hot spots."
Hot spots are places or areas where someone experiences or struggles with the undesirable situation, behaviour, or emotions. The added benefit of doing Skype hypnosis is a person can experience the desired changes from inside their own home (or other environment), and feel the difference in the same area (location) where the problem originates or occurs.
This is a powerfully beneficial way for clients to "disconnect" the problem, but not dissociate themselves from the environment where the problem resides. Skype hypnosis allows you to take advantage of your "hot spots," whereas in-person sessions do not.
DO YOU QUALIFY?
After successfully helping thousands of people with hypnosis, I've arrived at the following conclusion…
… there are two types of people.
People who wish to return to the way they were

People who wish to break their barriers and realize their potential
If you're the second type, please keep reading.
Next, you must be someone who's ready and willing to break through whatever obstacles, barriers, or limitations are holding you back.
Lastly, you must possess an attitude and deep desire for our Skype hypnosis sessions to benefit you. After all, hypnosis only works if you want it to.
So, if that sounds like you, then you certainly qualify.
And, I'd like to work with you.
PREPARING FOR YOUR SKYPE HYPNOSIS SESSION
The most important part of anything is simply showing up.
So, please make sure you're available for your scheduled Skype hypnosis session and place the call at the agreed upon time.
TO PREPARE…
Ensure you won't be disturbed during the hypnosis session

Turn off all alarms, phones, or sound notifications in advance

Use a comfortable recliner or chair

Consider using the bathroom before your hypnosis session

Allow 60-90 minutes for your session

Avoid coffee, caffeinated beverages, and alcohol prior to your session

Perhaps eat something light about an hour prior, so hunger isn't a distraction
HERE'S WHAT YOU'LL NEED…
Skype account (free)

Webcam (optional)

Comfortable and quiet place to relax

Internet access (sufficient speed and stable connection)

Desktop computer, phone, Tablet PC, or laptop (with Skype installed)

Headphones and microphone headset, microphone and speakers, or microphone




and comfortable pair of headphones or earphones
EXPERIENCE THE POWER OF BEST ONLINE HYPNOSIS FOR YOURSELF!
Make the changes you want.
Get the help you need.
All in the comfort and privacy of your home, office, hotel, or other location.
Using Skype hypnosis, I've helped numerous people like you, from just about every place on the globe – all over the USA, Canada, Germany, United Kingdom, Russia, Sweden, Spain, Australia, New Zealand, Japan, Finland, and elsewhere.
I HELP PEOPLE WITH …
✓  Smoking Cessation
✓   Fears And Phobias
✓  Weight Loss And Management
✓  Insomnia
✓  Anxiety And Stress
 ✓ 

Self-Esteem

✓  Work Performance
 ✓

Self-Confidence
SKYPE HYPNOSIS ALSO HELPS WITH…
| | |
| --- | --- |
| ✓  Relaxation | ✓  Tension Headaches |
| ✓  Emotional Control | ✓  Goal Achievement |
| ✓  Motivation | ✓  Creativity |
| ✓  Sadness | ✓  Trust Issues |
| ✓  Emotional Pain | ✓  Self-Improvement |
| ✓  Addictions | ✓  Sports Performance |
| ✓  Pain Management | ✓  And much more… |
Contact me today if you're interested in scheduling your Skype hypnosis session.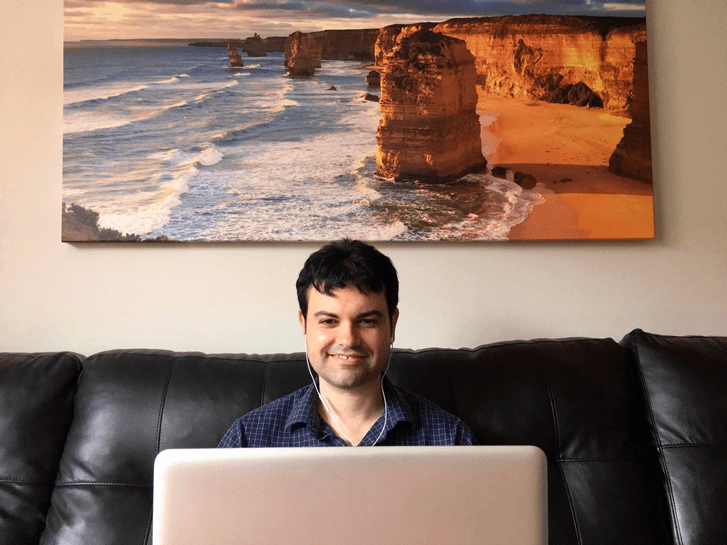 I'll ask a handful of questions, give you the options, and advise you of my professional
recommendation.
Talk soon.
Marco Auciello
Skype & Tele-Session Specialist
Professional Clinical Hypnotherapist
Melbourne Cognitive Hypnotherapy
We Have Limited Time Special Offers On Various Programs!
OR
Simply pick up the phone and…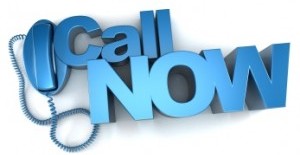 1300 180 631
Any day. Any time.
Confidential – No obligation – No Risk